One of my favorite friends from many years back is Ron Rattner, whose Silly Sutras website offers thoughtful, insightful, and humorous messages. I always love his pictures as well! Enjoy…
"In the beginning God created the heaven and the earth
And the earth was without form and void
And darkness was upon the face of the deep
And the Spirit of God moved upon the face of the waters
And God said 'Let there be light'; and there was light
And God saw the light, that it was good
And God divided the light from the darkness"
~ Genesis 1:1-4
"There is a light that shines beyond all things on Earth, …
beyond the highest, the very highest heavens.
This is the light that shines in your Heart."
~ Chandogya Upanishad 3.13.7
"There is an endless net of threads throughout the universe.
The horizontal threads are in space.
 The vertical threads are in time.
At every crossing of the threads, there is an individual.
And every individual is a crystal bead.
And every crystal bead reflects not only the light 
from every other crystal in the net,
but also every other reflection throughout the entire universe."
~ Indra's Net – from the Vedas of ancient India, 7000 years old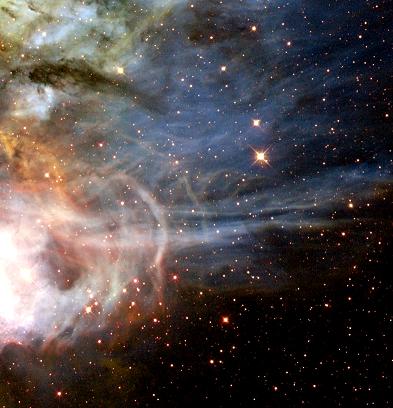 From big-bang to black-hole,
the "reality" we think we know –
Is but a light show.
The Eternal light of Awareness
projecting and displaying itself to Itself
on the mirror of the mind.
A play of congealed Consciousness,
Ever flowing thought-forms
Imagining the universe.
Ever appearing and disappearing –
As above, so below.
Implicate – explicate – implicate –
Ever emerging from and melting into Mystery
Infinitely experiencing
Infinite potentialities
From infinite perspectives.
An ever flowing, ever growing vibratory virtuality –
called space/time polarity/causality "reality".
Eternal Awareness
Ever intending to Know Itself.
From big-bang to black-hole,
the "reality" we think we know –
Is but a light show.